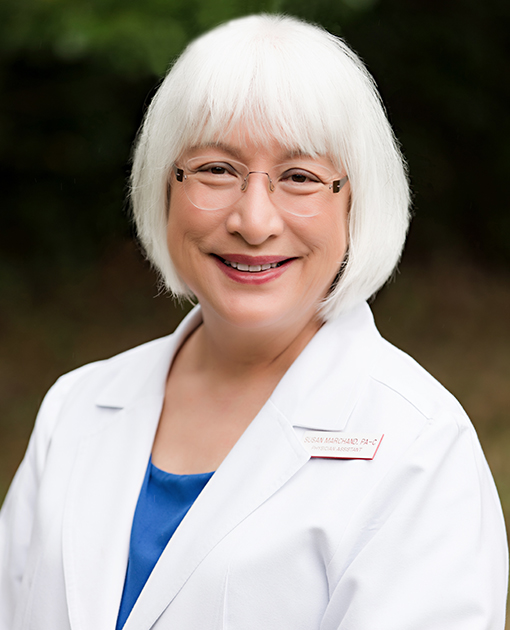 Susan Marchand, PA-C
Prior to joining Dermatology Associates in 1999, Susan Marchand worked at the University of Florida as a research assistant in several medical and veterinary laboratories. She has over 20 years of experience as a dermatology PA at Dermatology Associates where she works closely with Dr. Beers and Dr. Ezzell. Susan is a skilled dermatology clinician known for her thorough, detailed care of our patients.
Throughout her career, Susan co-authored several peer-reviewed articles and assisted as a photographer and illustrator in the publication of two textbooks. Additionally, she enjoys spending time with her adult children, needle crafts and photography.
Memberships & Affiliations:
Florida Academy of Physician Assistants
Florida Society of Dermatology Physician Assistants
Education/Training:
University of Florida – Bachelor of Science in Zoology
University of Florida – Master's Degree in Physician Assistant Studies
Certification:
National Commission on Certification of Physician Assistants (NCCPA)
Awards:
Outstanding Didactic Student Award – University of Florida