Billing Policy
For your convenience, we accept Visa, MasterCard, Personal Check, and Cash. We deliver the finest care at the most reasonable cost to our patients, therefore payment is due at the time of service. If you have questions regarding your account, please contact us at (352) 332-4051 .
Please remember you are fully responsible for all fees charged by this office, regardless of your insurance coverage.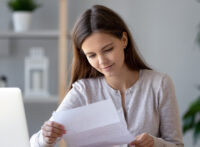 We will send you a monthly statement. Most insurance companies will respond within four to six weeks. Please call our office if your statement does not reflect your insurance payment within that time frame. Any remaining balance after your insurance has paid is your responsibility. Your prompt remittance is appreciated.
Patients who fail to show for an appointment or do not cancel at least 24 hours prior to the appointment time will be charged a $35 fee for general appointments, $50 for a surgery visit, and $100 for a Mohs Surgery appointment.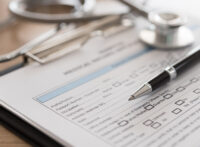 Patient Forms
Please complete your new patient demographic and health information forms prior to your appointment. Click below on the Patient Information Form button below and print out the forms, fill them out and bring them with you to your appointment.
*Please note that you should bring your PHOTO ID, INSURANCE CARDS AND A COMPLETE LIST OF YOUR MEDICATIONS to your appointment.
Covered Insurances
We are currently a provider for the following plans:
Medicare Part B
Blue Cross Blue Shield of Florida PPO
Blue Cross Blue Options
Network Blue PPO
Gator Care PPO
Anthem Blue
AARP Medicare Complete PPO
United Healthcare Medicare Advantage PPO
United Healthcare PPO
Tricare
UMR
We are happy to take out of network insurances and will file with your insurance as a courtesy if possible but we will expect full payment at the time of service. Please call us at any time for additional questions.