Granuloma annulare is a long-lasting skin condition commonly occurring in children and young adults, though it may affect individuals at any age. This skin disease is relatively common, benign, and presents in five main types. If you have bumps or ring-shaped lesions on your skin that last for more than several weeks, you may require granuloma annulare treatment from our Gainesville dermatologists at Dermatology Associates. Dermatology Associates provides patients with the highest-quality medical dermatology treatments through individualized treatment plans with compassionate care and state-of-the-art dermatologic equipment. Whether you need help managing your skin condition or want to improve the overall health of your skin, our dermatologists will help you find the right treatment for your needs. Schedule a dermatology appointment today.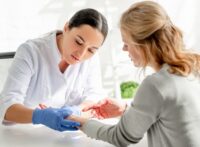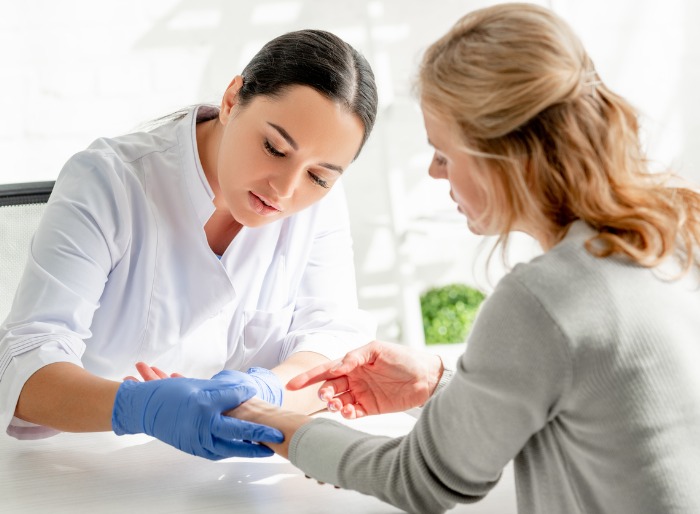 What Is Granuloma Annulare?
Granuloma annulare is a common skin condition characterized by a ring, patterned, raised rash or lesions (bumps). Of the five types of granuloma annulare, the most common type generally affects the hands and feet of young adults and children. This condition's cause is unknown, and other variations are found in patients of all ages. Certain risk factors, such as minor skin injuries and medications may trigger this condition. This condition is often seen in otherwise healthy individuals, though it is sometimes associated with diabetes or thyroid disease, among other health conditions. Granuloma annulare is not contagious and is not usually painful, though it can make an individual feel self-conscious. In cases where granuloma annulare becomes a chronic, or long-term condition, it can cause significant emotional distress.
What Causes Granuloma Annulare?
Granuloma annulare causes are unknown, though it may be a delayed hypersensitivity reaction to a component of the dermis or a reaction pattern to multiple triggers. Triggering events can include different factors, such as events that include skin infections, skin infestations, and certain types of skin trauma.
Granuloma Annulare Risk Factors
Though it isn't clear what causes this condition, certain links are made between granuloma annulare and stress, among other risk factors. In some cases, granuloma annulare may be triggered by the following factors.
Animal Or Insect Bites
Hepatitis Or Other Infections
Tuberculin Skin Tests
Sun Exposure
Vaccinations
Minor Skin Injuries
Drugs
What Are The Clinical Features Of Granuloma Annulare?
Granuloma annulare can occur anywhere on the body and may, occasionally, be widespread. In some cases, granuloma annulare can cause no symptoms, though affected areas may be tender to the touch. The plaques produced by this condition may change in shape, size, and position over time. There are five main types of granuloma annulare, which we have listed below.
Localized Granuloma Annulare
The most common type of granuloma annulare, localized granuloma annulare, primarily affects children and young adults. It is characterized by one or more skin-colored bumps that form rings in the skin over the joints, such as the knuckles. The surface of the bumps is smooth, and the center of each ring is depressed. This form of granuloma annulare usually affects the fingers, backs of the hands, on top of the feet or ankles, and over the elbows. Annular rings can present alone or in multiples and grow outwards.
Subcutaneous Granuloma Annulare
Subcutaneous granuloma annulare generally affects small children, but it may affect individuals at any age. This type of granuloma annulare causes lumps to form under the skin, which are typically firm to the touch and round in shape. They don't cause any pain, and, in most cases, the lumps remain small, though they may grow quickly. Subcutaneous granuloma annulare lumps may be red, pink, or skin-colored, and they may occur on scalp margins, fingertips, shins, and other skin-covered areas of the body.
Atypical Granuloma Annulare
Atypical granuloma annulare is characterized by presenting on usual areas of the body, including the ears, face, and palms. Granuloma annulare with photosensitive distribution or contact dermatitis is likewise atypical granuloma annulare. Atypical forms of this condition present in unusually severe or highly symptomatic side effects.
Perforating Granuloma Annulare
Perforating granuloma annulare may affect individuals of any age and presents with yellow-colored plaques or papules with a crust. The crust formed atop the plaques or papules results eliminating damaged collagen through the uppermost layers of skin. This condition usually occurs on the hands; however, plaques may develop on any part of the body, particularly within skin containing scar tissue. Perforating lesions can be itchy, tender, and uncomfortable.
Generalized Granuloma Annulare
Also known as disseminated granuloma annulare, generalized granuloma annulare usually presents in adults and is characterized by widespread, skin-colored, pink or mauve-colored patches on the skin. This type produces disseminated, small papules that are often symmetrically with poorly defined rings. It is similar to the localized version, but it is widespread, having 10 or more lesions. This form is often found around the skin folds of the trunk, such as in the armpits or groin, and is generally associated with HIV.
Interstitial Granulomatous Dermatitis
Interstitial granulomatous dermatitis is a rare form of granuloma annulare with a specific pattern of granulomatous inflammation, marked by extensive symptoms of granuloma annulare or other disorders with a similar clinical representation. For more information about granuloma annulare, please contact our dermatology practice.
How Is Granuloma Annulare Diagnosed?
Granuloma annulare is usually diagnosed clinically by a dermatologist because of its characteristic appearance. However, the diagnosis may not be obvious, and other conditions may be considered. Your dermatologist will examine your skin to determine whether you have granuloma annulare. Your doctor may also take a skin biopsy, or a sample of your skin, to confirm your diagnosis and to rule out other diseases or conditions.
Granuloma Annulare Treatment
For many individuals, granuloma annulare will go away on its own. The condition may disappear completely within two years. However, the rash can recur once it has resolved in some patients. If granuloma annulare causes large rashes or large, deep lumps under your skin, clinical treatment for granuloma annulare may be necessary. In most cases, the primary purpose of treatment is to help control symptoms of granuloma annulare, such as itching or pain. Treatments may speed up the time it takes for your rash to fade.
Medications. Certain prescription medications, such as corticosteroids, isotretinoin, or tacrolimus, can help clear your skin by reducing inflammation. Medications may be applied directly to the skin or given as an injection.
Light Therapy. PUVA therapy uses psoralen, a drug taken orally or given as a soak. Then, doctors expose the skin to UVA light. Psoralen makes the skin more sensitive to light and UV light can help slow the growth of skin cells.
Cryotherapy. Using specialized dermatologic equipment, the doctor freezes a portion of the skin affected by granuloma annulare. Cryotherapy tries to stop the continued growth of skin patches or lesions from granuloma annulare.
Laser Treatment. During laser treatment, the doctor uses a special laser to target and heat the affected skin. Laser treatment is thought to decrease inflammation in the skin, preventing further spreading of the rash.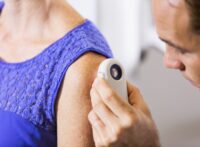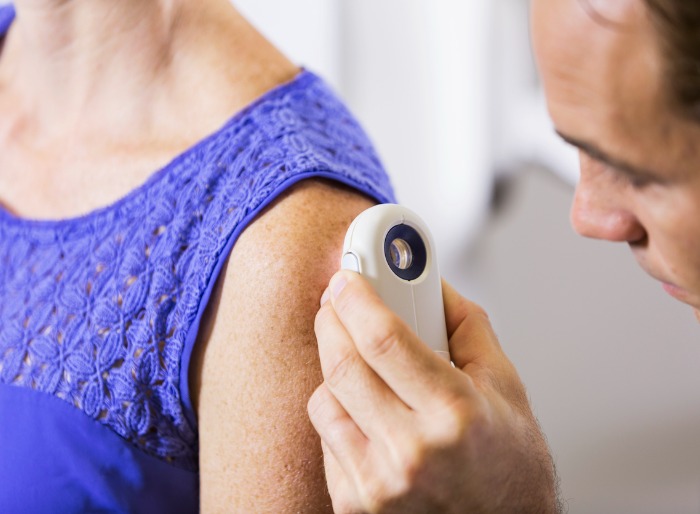 What Is The Outlook For Granuloma Annulare?
There is no way to present granuloma annulare, however, treatment may help you find effective relief from symptoms. In many cases, granuloma annulare clears up on its own without treatment and leaves no trace behind. But, because granuloma annulare is a chronic disease, the resulting lesions often return in the same place. Recurring problem areas often disappear quicker than areas with first-time rashes.